The Perfect Seafood Date Night: Romance at Saltwater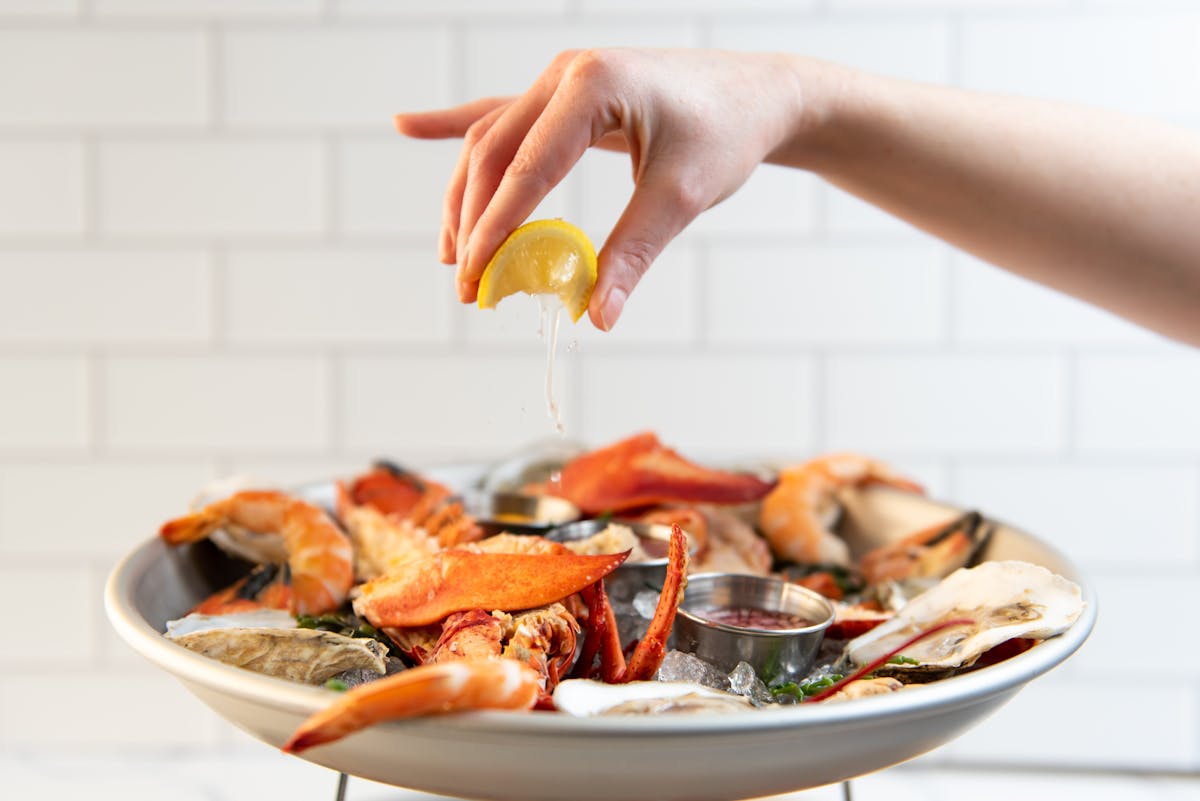 Are you searching for the perfect seafood date night spot that will take your romantic evening to the next level? Look no further than Saltwater Coastal Grill in Rosemont - a restaurant that boasts an exquisite atmosphere, delectable seafood options, and an impressive drink list.
The Scene is Set
Located in the heart of Rosemont, Saltwater is a charming restaurant that features a cozy, intimate, and inviting atmosphere. You and your partner will be transported to a seaside town as you indulge in delicious seafood dishes and sip on delicious drinks. The dim lighting, elegant decor, and soft music create an ambiance that is perfect for a romantic night out.
From Land to Sea
Saltwater's diverse menu options will cater to your seafood cravings. The restaurant prides itself on using fresh and locally sourced ingredients. The dishes are prepared with a touch of finesse to ensure that they are of the highest quality. The menu features an impressive selection of seafood options, including Maryland crab cakes, steamed snow crab legs, spicy lobster linguini, and much more. A unique feature of Saltwater's menu is the three distinct kitchens that prepare your dish by culinary experts in their field. Whether you order from the Raw Bar, Sushi World, or Coastal Grill, you and your partner will be spoiled for choice!
Beverage Pairings
When it comes to drinks, Saltwater has an extensive wine and cocktail list. The restaurant's knowledgeable staff is always ready to help you select the perfect pairings for your seafood dishes. You can choose from their collection of red, white, and sparkling wines, or you can opt for a cocktail that complements your meal. The restaurant's signature drinks include the P!nk Sand, Old World Wanderer, and the Paper Flower.
Make a Reservation
Saltwater recommends making a reservation ahead of time to ensure you have a perfect evening. The process is simple and easy, and the staff is always happy to accommodate any special requests you may have. As for the dress code, the restaurant recommends dressing up a bit for a romantic night out. Men can wear collared shirts, and women can wear dresses or slacks.
Contact Saltwater Coastal Grill
Overall, Saltwater Coastal Grill is ideal for a perfect surf and turf date night. With its cozy atmosphere, delicious seafood options, and impressive drink list, you and your partner will surely have an unforgettable evening. Don't hesitate to book your reservation today and treat your partner to an unforgettable seafood dining experience! For more information about Saltwater Coastal Grill, please call our team at (847)233-0077 or complete an online inquiry form. Lastly, ensure you stay up to date on the latest happenings and events at Saltwater by following our Facebook and Instagram pages.