Host Your Private Event at Saltwater Coastal Grill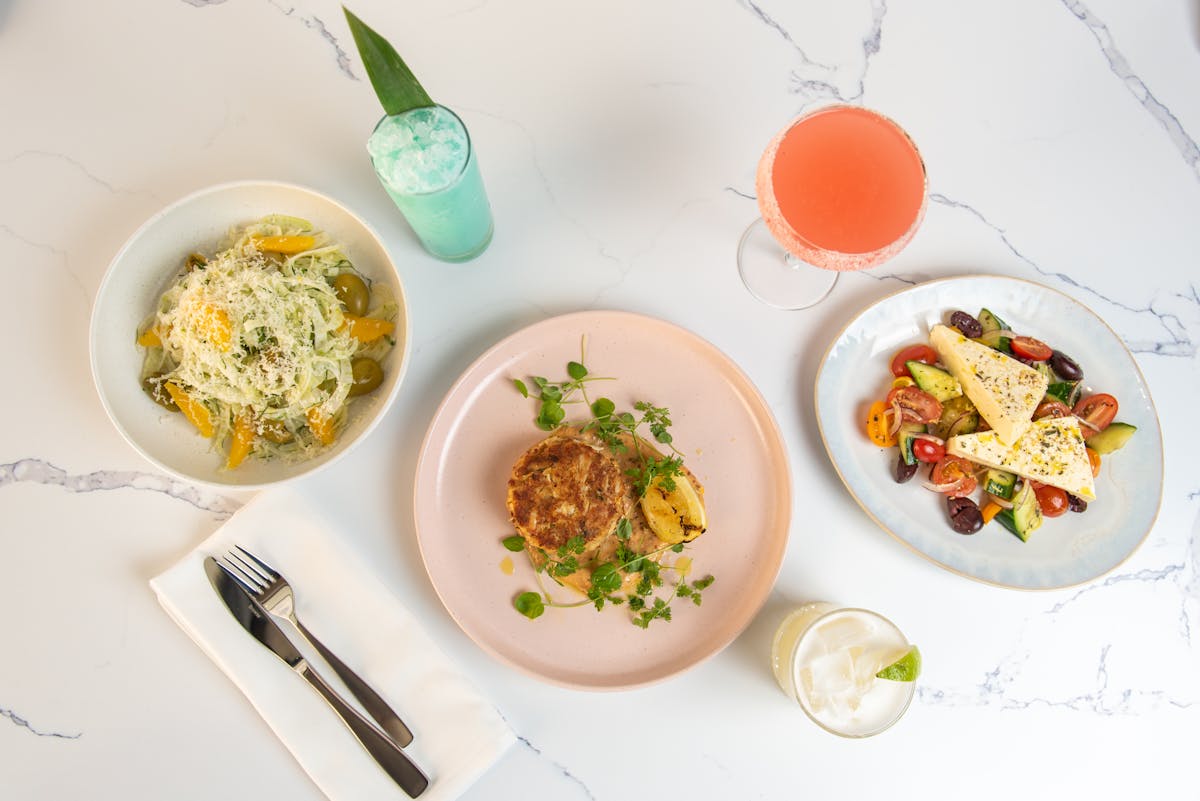 Welcome to Saltwater Coastal Grill, where we bring the ocean's freshest catches from every coast to Rosemont, IL! Located in Rosemont's Entertainment District, Saltwater brings the best of the sea and land to you. With our large venue, thoughtfully crafted menu with dishes from our three separate kitchens, and extraordinary service, Saltwater is the perfect destination to host your next private event, social gathering, or corporate event!
Private Dining Accommodations
At Saltwater Coastal Grill, we have the perfect private spaces to host your special occasion or corporate event in Rosemont. Our spacious 7,500-square-foot restaurant features a variety of rooms and experiences to cater to your needs and the style of your event. The various areas and settings of Saltwater are designed to accommodate groups of all sizes. In addition to our spacious interior, Saltwater offers a stunning covered outdoor patio so you can celebrate your private event in style. Our staff is eager to help you plan your event at Saltwater and make your special occasion a memorable one!
Our Unique Kitchens
In addition to our versatile backdrops and decor that is perfect for your private party, Saltwater also has three kitchens to ensure your plates are crafted to perfection by our culinary team. Our kitchens allow you to enjoy fresh seafood from coast to coast and the everything in between. Hosting your private event at Saltwater Coastal Grill gives you the opportunity to curate a menu from The Raw Bar, Sushi World, and Coastal Grill! These three kitchens will help you ensure that each guest can enjoy a sustainably sourced meal with the freshest ingredients!
Inquire to Host Your Event
At Saltwater Coastal Grill in Rosemont, our goal is to provide you with a unique and memorable dining experience, perfect for any occasion, gathering, or corporate event. Our staff is prepared to assist you in planning your private event and ensuring that everything runs smoothly. From birthday parties to graduation dinners, bridal showers, and more, Saltwater is ready to cater to your needs! To book your event at Saltwater Coastal Grill, inquire through our website or email us at info@saltwaterrosemont.com with your contact information and your event details (Nature of event, preferred date, number of guests, and any additional information). We look forward to hearing from you soon and planning your special event!