3 Reasons Why Saltwater's Bubbly Brunch Should Be Your New Weekend Tradition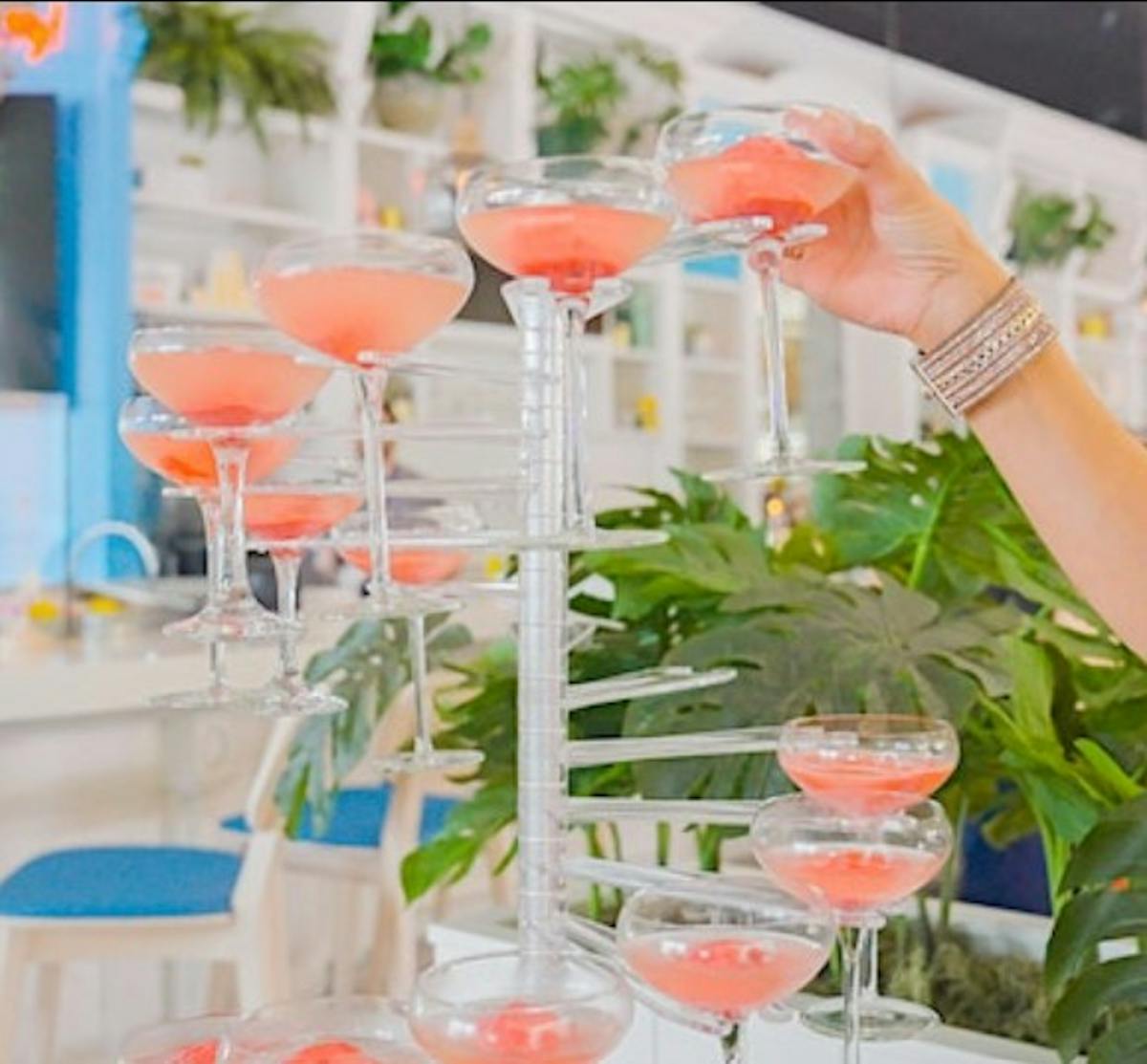 Are you looking for the best brunch spot in Rosemont, IL? Look no further than Saltwater Coastal Grill! Every Saturday at Saltwater's Bubbly Brunch Parties, you can savor delicious gourmet dishes, sip on an array of delightful beverages, and enjoy live entertainment from Chicago's very own DJ, Nick Rockwell! This unforgettable brunch experience will soon become the favorite part of your week. If you need more convincing, continue reading to see what Saltwater's Bubbly Brunch offers you!
What to Expect at Saltwater's Bubbly Brunch
At Saltwater Coastal Grill, we love creating unforgettable dining experiences to become a weekly tradition for you and your family or friends. Every Saturday, the Bubbly Brunch Parties transform our coastal-themed restaurant into a Bubbly Brunch paradise! Let our bright, vibrant atmosphere take you on a mini getaway every weekend. All you need to do is purchase a ticket for the event!
Gourmet Brunch Bites
Step one of attending Saltwater's Bubbly Brunch is to come hungry! Our chefs have gone above and beyond to curate a brunch buffet that takes you on a culinary journey from coast to coast around the globe. The gourmet brunch buffet will include classic brunch favorites, innovative dishes, and vegetarian options. Regardless of your favorite brunch meal, there will be delicious options for all to enjoy!
Grab a Glass
Would it be a bubbly brunch without an array of delightful beverages? Included in your ticket, you can experience bubbly bliss by grabbing a glass from our mimosa wall and champagne sorbet tower or enjoy Saltwater's homemade sangria. If these delicious cocktails differ from what you were looking for, check out our wide selection of fine wines!
Live Entertainment
Our Bubbly Brunch doesn't just stop with extraordinary dishes and refreshing sips. We are turning this meal into a celebration with live entertainment! While enjoying this bubbly paradise and welcoming atmosphere, you can vibe to the beats from Chicago legend DJ Nick Rockwell.
Secure a Ticket to Saltwater's Bubbly Brunch
If you want to elevate your Saturday plans in Rosemont, IL, purchase a ticket to Saltwater Coastal Grill's Bubbly Brunch parties. Hosted every Saturday from 11am-2pm at Saltwater Coastal Grill, you can count on a fully loaded Brunch Buffet, bubbly beverages, and a celebration featuring DJ Nick Rockwell. While the Bubbly Brunch is a 21+ event, your ticket will include a wide selection of Brunch items to eat and a variety of fun and delicious drinks, including Mimosas and Champagne Sorbet Floats. To purchase your ticket to Saltwater's Bubbly Brunch in advance, please visit our website or purchase your ticket at the door! If you have any remaining questions, please get in touch with our restaurant by calling (847)233-0077. We can't wait to share the fun with you soon!